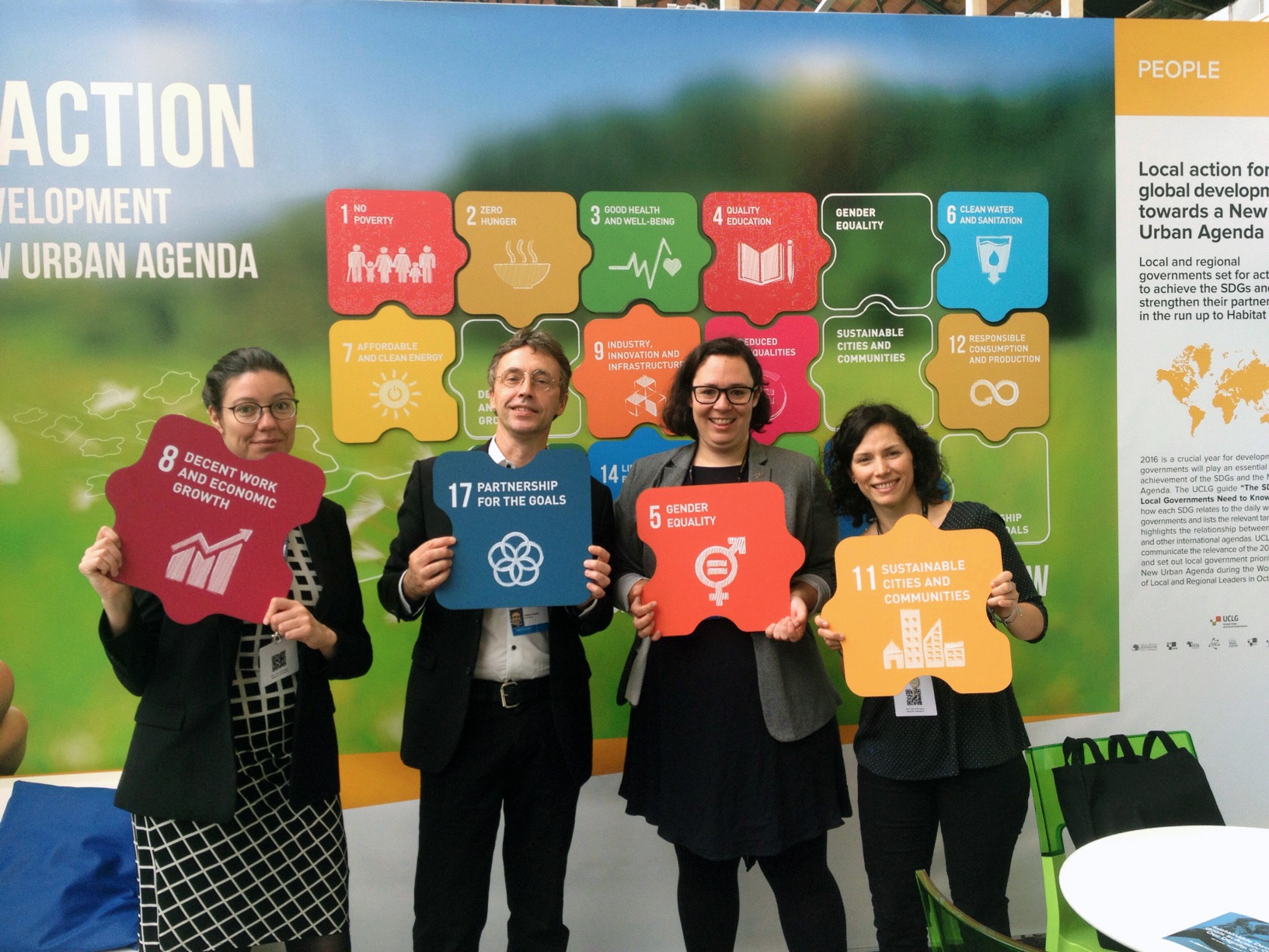 En collaboration avec UN-Habitat, UNDP-Art, Diputació de Barcelona et avec le soutien de la Commission européenne, CGLU a développé des Modules de formation de formateurs (FdF) pour multiplier les connaissances sur le processus de localisation des Objectifs de Développement Durable (ODD) dans toutes ses dimensions, en se concentrant sur différentes questions liées à la localisation des ODD.
Cette méthodologie de formation des formateurs a été développée pour fournir aux gouvernements locaux et régionaux, ainsi qu'à leurs associations nationales et aux acteurs locaux, des guides pratiques pour la mise en œuvre des ODD, la formation des formateurs, la consolidation d'une communauté d'apprentissage de CGLU et l'identification de points focaux dans les sections régionales de CGLU qui seraient chargés de multiplier les formateurs en localisation des ODD au niveau local.
Dans le cadre de nos sessions de formation de formateurs et de nos cours en ligne, nous utilisons les Modules d'apprentissage de CGLU comme base pour former de nouveaux formateurs qui rejoindront ensuite la communauté des facilitateurs d'apprentissage de CGLU et pour fournir une formation complémentaire aux membres de la communauté. Grâce aux Modules, chaque stagiaire/formateur peut concevoir sa propre stratégie de sensibilisation locale, aligner les politiques locales sur les ODD, suivre et évaluer les processus locaux de localisation et concevoir des politiques de coopération décentralisée en tenant compte des principes des ODD.
Your content goes here. Edit or remove this text inline or in the module Content settings. You can also style every aspect of this content in the module Design settings and even apply custom CSS to this text in the module Advanced settings.
Module 2
Planification territoriale et les ODD
Module 3
Suivi et rapports
Module 4
Coopération décentralisée
Pourquoi localiser ? Pourquoi apprendre ?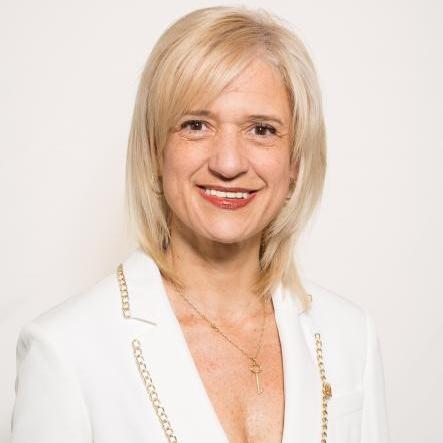 Pilar Diaz
Maire d'Esplugues de Llobregat
L'Agenda 2030 nous pose des défis importants pour préserver notre planète. Et nous ne pouvons atteindre ces objectifs que si nous travaillons au niveau local, en formant et en donnant les outils nécessaires aux gouvernements locaux du monde entier.
Organisation de coopération et de développement économiques (OCDE)
Environ 65 % des 169 cibles sous-jacentes aux 17 ODD ne seront pas atteintes sans un engagement et une coordination appropriés avec les gouvernements locaux et régionaux.
Souhaitez-vous utiliser nos Modules sur les ODD ou organiser une formation ensemble ?